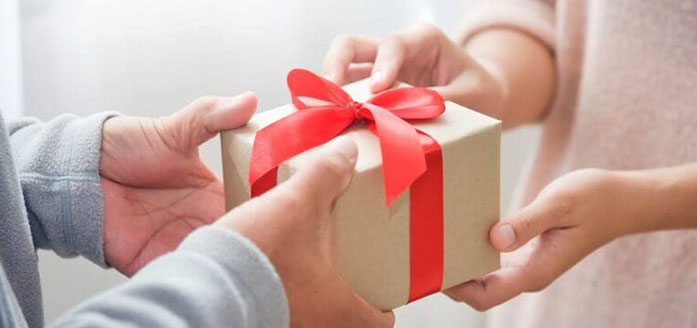 Quirky and unusual gifts to surprise your friends
Friends' relationships with one another are so strong that expressing them through gestures can be challenging. We want to offer each other extraordinary things enough to express how much we care. All of this is fine, but the tricky part is coming up with eloquent ideas that meet expectations. 
Gifts bring sweetness to relationships
Even if you live thousands of miles apart, there are numerous ways to make your best friend feel special. Let them know you're thinking of them, surprise them with a gift basket or their favorite food. Furthermore, the presents you select do not have to be extravagant or costly. Consider weird and wacky gift ideas that will nonetheless be meaningful and useful. Don't worry if you can't think of the right gift for your best friend. We've got some unique gift ideas for your best friend.
There are many excellent, exceptional birthday present gifts for your best pals this year if you wish to make your actual friendship with my best dear one this year. Even if we hold hands and sit next to one other every day, it's incredible.
1. Personalized Gifts
We can help you pamper your companion with personalized gifts. They feature a unique collection of travel and tech accessories, including passport covers, iPad sleeves, keychains, sanitizer covers, and an acute choice of gift hampers, so whether you're searching for presents for him or gifts for her, they've got you covered. You can add their initials or name on it, depending on your desire. It's the most thoughtful keepsake you can offer them.
2. A wine glass holder
At least one person in our circle of acquaintances is a wine connoisseur. A wine glass holder will be an excellent gift for such a person if you know one. A wine glass holder would be a wonderful gift for a buddy who considers bath time a ritual that must be carried out with meticulous planning. This holder can be attached to a wall or various other surfaces to keep your wine glass in place.
3. Campfire Barbeque
Who wouldn't want to have a little campfire barbecue with the weather so wonderful? Its tiny size makes it simple to transport. It is the ideal present for everyone who enjoys outdoor activities and makes their weekend even more memorable. It features a wooden handle and is composed of steel wire. You can create different dishes in each basket. The form of the basket facilitates easy flipping while cooking for a fun-filled outdoor supper for the day.
4. Board games
Aren't we all familiar with board games like Monopoly, UNO, and Ludo? Handing your best buddy their classic gameplay with a funny twist will take them down memory lane. A FRIENDS edition monopoly, unique drinking activities, playing cards, Jenga, and a slew of other entertaining games are among their super-cool offerings. Do you know what to get your partner as a present? Please take a look at their Monopoly game, which is based on Manchester United.
Conclusion
Nothing can ever compare to the closeness you share with your best buddy. We all resort to our best friends for support, acceptance, and counsel on anything from relationship advice to clothing selection. It's okay to show them how much you care now and again.